By ZFaucets.com |
03
October 2021 |
0
Comments
Kitchen Sink Faucets: Important Parts, Common Materials and Popular Finishing
Which is the most used part of your kitchen? You might say, kitchen countertops or stoves but the right answer is faucets. For whatever time a person stays in the kitchen, he uses
kitchen sink faucets
multiple times for rinsing off products, washing hands, filling bottles and so on. Due to high functionality, people are now investing money in buying branded faucets as they are durable and even come in beautiful designs. No matter whether you purchase branded or local faucets, the basic components remain the same. So, let's explore the main components of a small yet useful fixture- a faucet.
Important Parts of a Faucet
Aerator
: This is the tip of the faucet that breaks water flow into multiple streams. It is made of mesh and small streams dilute the water with air. The aerators perform an important function of reducing the water flow whilst maintaining the high-pressure flow. It even controls the chances of splashing in a sink.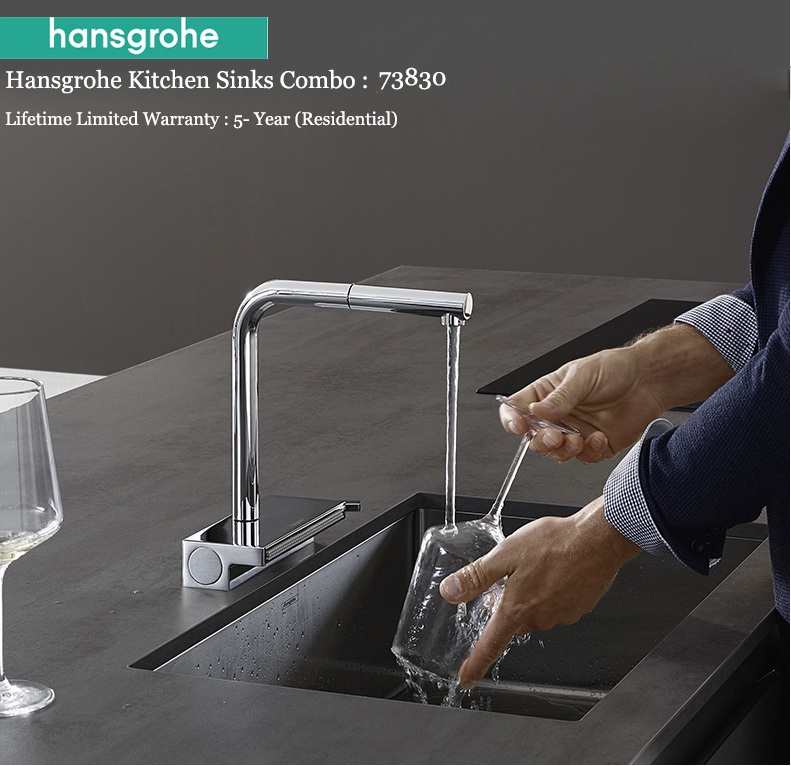 Spout:
This is the most noticeable part of the faucet and usually comes in beautiful and distinctive designs. The spout of a faucet usually comes in four shapes: gooseneck, shepherd's crook and articulating spout. The gooseneck spout has a high-arc shape that looks elegant and proves to be useful while filling deep pots. As the name suggests, the shepherd's crook design has an extra clearance with a bit of intrigue. Talking about an articulating spout, it features multiple joints allowing a user to direct the stream of water where it is required. Besides styles considerations, you need to check how to use your spout. For instance, the pull-out heads work in place by gravity whereas the pull-down spouts require locking or magnetized dock to stay firm when not in the use. You can even choose hands-free spouts which have a motion sensor or a foot pedal installed into them.
Valves:
Valves are used for controlling the water temperature and flow. Of late, branded
Kitchen Sink Faucets
have cartridge valves enclosing all functional parts in one unit, which is easy to replace. Usually, plastic or metal are the two common materials used for manufacturing valves but the most durable ones feature smooth and hard ceramic discs.
Handle
: The primary function of the handle is opening and closing the valve to switch on and off the water supply. Mostly, faucets have one or two handles. The single-handle faucets are easy to use by people of all generations and are usually mounted in different positions such as on top of the spout, on its front, besides it or on either sides. The two-handle faucets are preferred by the young generation because they add a timeless appeal to any cooking space. But when it comes to ease of operation, the single-handle faucet is a clear success.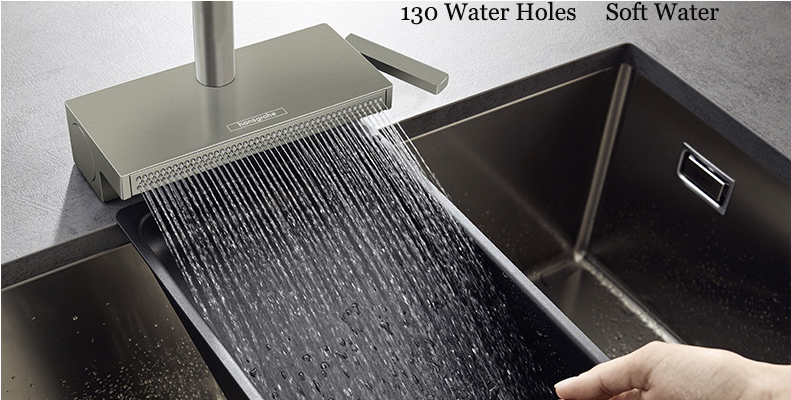 Body
: The body of the faucet is a place where the mixing of cold and warm water takes place before coming from the spout. In the case of single-hole installation, cold and hot water are combined in a single-piece casting. In the case of bridge design, there is one pipe that joins two separate valves for controlling hot and cold water. The third option is the widespread body which is possible with three-hole installation. In this fitting, the pipe is not visible as it hides beneath the counter.
Mount
: Mount is the part to which the faucet is attached. The deck mount option is the most common where the faucet connects to the sink. This fitting is simple to install and demands holes in the sink or countertop. Another option is attaching the faucet to the wall. It ensures clear installation but it is a bad option to consider if you stay in cold climatic conditions as the chance of pipe freezing remains high.
Believe it, now you can shortlist kitchen sink faucets on various factors. These factors are materials, finishing, installation, and of course, pricing. Fashion connoisseurs seldom pay attention to the price while buying branded faucets. They believe in choosing such faucets while overall improve the aesthetic appeal of the kitchen. Therefore, they commonly narrow down their sizes on two factors: the material of faucets and finishing.
Common Materials & Finishing Used for Kitchen Sink Faucets
Some of the most common faucet materials are plastic, stainless steel, zinc and brass. Amongst all of them, brass is the most popular. The reason is it is easy to cast, remains drip-free for a long time and is long-lasting. Another reason is companies like Moen offer brass faucets in various finishing and designs. The companies even use the mix and match feature while manufacturing brass faucets. For instance, the body of a faucet comprises brass whereas the sprayer heads support plastic as it stays cool while touching, and weigh less also.
Solid stainless steel faucets are also in vogue but they are more expensive than brass. Because so many variations come in stainless steel faucets, therefore people often end up buying those faucets which contain only a clear protective coating of the stainless steel. The coating is applied to shield the faucet from fingerprints and water spots. Such faucets do not offer goods like faucets made totally from solid stainless steel material. The least popular options are plastic and zinc faucets. The only advantages of buying plastic and zinc faucets are they are light in weight and cheap in pockets.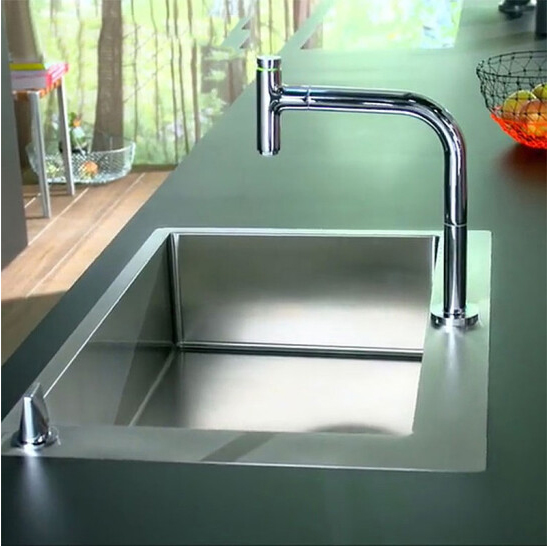 Just like material, faucets come in various finishing ranging from polished nickel, brass nickel, chrome and so on. Every finishing has a certain set of pros and cons. For instance, polished nickel looks beautiful but not easy to maintain. Similarly, the chrome finishing faucets are the easiest to maintain but the corrosion protection factor is somewhat compromised. So, weigh the pros and cons of each finishing before making your final choice.
No matter
whichever finishing or material you choose, ensure to purchase branded
kitchen sink faucets
only from a reputed platform. The reasons are branded faucets are durable and come with a manufacturer's warranty. So, if you are looking for branded faucets, check out the collection of various brands available at Z
F
aucets. You will definitely appreciate the collection as well as their unmatchable prices.
Leave a Reply
Your email address will not be published.Required fields are marked. *