By ZFaucets.com |
07
May 2021 |
0
Comments
Improve the Overall Appeal of Kitchen's Sink by Installing Stylish Moen Kitchen Faucets
Improve the Overall Appeal of Kitchen's Sink by Installing Stylish Moen Kitchen Faucets
It is a fact that people do not take kitchen accessories seriously unless they break down. The same is the case with kitchen faucets. When we work in the kitchen, we use faucets multiple times a day for various tasks such as washing hands, washing utensils and vegetables, getting a drink and so on yet we treat them harshly. And one day, when a faucet breaks down, we came to know the real importance of it, and run from pillar to post to get it repaired or for a new one. If you have decided to replace the old one with a new piece, look for those faucets which are highly functional, efficient, and durable like
Moen Kitchen faucets
meeting these criteria very well.
If you have been using the standard design of faucets for a long time, it is time to upgrade. In the marketplace, you will find top-quality faucets in several designs. Let's take a brief look at these designs and their brighter side.
Pull-Out Faucets
: If you choose pull-out faucets of a reputed brand, you get to know that even faucets move out of the sink. You will find a wide range of pull-out faucets with detachable heads allowing you to clean hard-to-reach areas of the kitchen. These faucets have one handle for controlling both water flow and temperature. The only precaution you need to follow with pull-out faucets is to operate them carefully otherwise water will splash everywhere in the kitchen.
Pull-Down Faucets
: If you do not want to compromise comfort factor while washing utensils, then no need to look further than pull-down faucets. These faucets support the fixed head in the down position giving a little flexibility to the user. This kind of faucet works wonders in deep sinks. You can choose
Moen kitchen pull-out faucets
in classic designs with extra feature like spot-resistant stainless steel, a reflex system for docking the sprayer quickly, etc.
One-handle Faucets
: Give your kitchen a classic look by installing single-handle faucets. These faucets support a single handle only fitted either on the side or in the middle. This handle is easy to draw from left to right for getting hot or cool water. This kind of faucet is the easiest to operate as you can easily move it with a fingertip for adjusting the water flow or temperature. The advantages with these faucets are they are reliable, durable, easy to repair and install. One-handle faucets are available in various finishing like chrome, nickel and black that you can choose as per you kitchen's décor.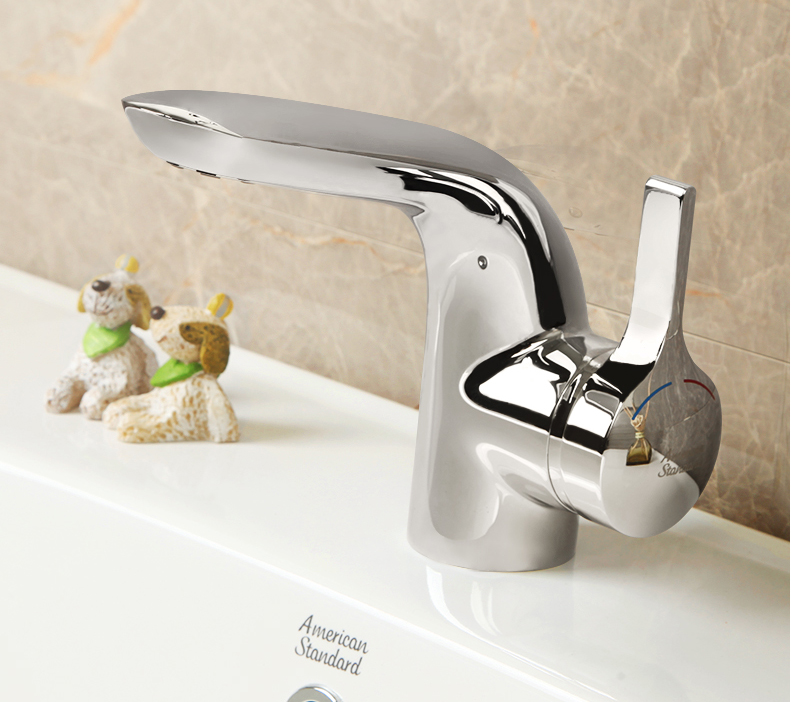 Two-Handle Faucets
: Suitable to fit in every kitchen design, two-handle faucets look traditional yet add an Component of sophistication to the overall kitchen's décor. The faucet has two handles, one for hot and the other for cold water.
Touchless Faucets
: This is the trendiest amongst all. These are common choices in commercial kitchens as professional chefs believe in making their kitchen a beautiful space to work by installing modern kitchen appliances only. In this faucet, you do not need to touch any hardware for getting water; a wave of a hand is enough for water to splash down. Touchless faucets are fitted with sensors that work when a hand is waved in front of them. However, you need to adjust the water flow and temperature manually by touching the lever handle which is usually present on their base. You will commonly find touchless faucets in commercial spaces like shopping complexes, etc. It is advisable to choose
Moen kitchen touchless faucets
if you are looking for durable kitchen accessories. It is easy to guess that these faucets are expensive than their counterparts and so is the case with their installation and repair.
Once you get the idea of different kinds of kitchen faucets' styles, it is time to decide which faucet to choose for your cooking space. It is a common notion that everyone chooses faucets based on their style and appearance and overlooks the durability and convenience feature. And this is their biggest mistake. You should never go by looks only while choosing kitchen faucets; many other factors need careful consideration.
What to Look while Purchasing Faucets?
Presently, if one handle faucet is fitted onto your sink and you want to switch to two-handle faucet, then check the number of holes present in your kitchen's sink. Most of the sinks in residential areas come with three holes: one for cold water, one for hot water, and one under the spout. So, if there is only one hole in your sink, it is advisable to go with different styles of one-handle faucet only otherwise it will increase your repair cost.
If you are choosing Moen Kitchen faucets, you will learn the fact that most of the faucets come with chrome finishing. Do you wonder why? It is because chrome is the most durable finishing and it is easiest to maintain also. It is easy to clean with tap water and soap solution. This is the main reason you will find faucets in public bathrooms and commercial kitchens with chrome finishing. Satin nickel and bronze finishing are other finishing options available but they are not as durable as chrome finishing. Industry experts believe that for residential use, single-handle faucets are the best choice. It is because they are easy to operate; water temperature adjustment is easy and requires less maintenance. If you want to choose between pull-out and pull-down styles, go with the latter one. Pull-down faucets are reliable and require fewer repairs over time.
Conclusion
So, now you have gathered adequate knowledge about different styles of
kitchen faucets
available in the marketplace and features to look for while buying these accessories, start your hunt now. Select a reputed and authorized online store dealing exclusively with different brands of faucets including Moen. Have a look at all styles, brands along with their functionality and pricing. Choose the one that meets your requirements and fits your budget. It is sure whether you choose pull-out or touchless Moen Kitchen faucets, it will make your kitchen a beautiful and a stylish space to cook meals.
Leave a Reply
Your email address will not be published.Required fields are marked. *